This is the Home of Rotary Cairns Sunrise | Business Networking
"In becoming a Rotarian you will be immediately introduced to 40 new friends facing similar interests and life challenges to yourself."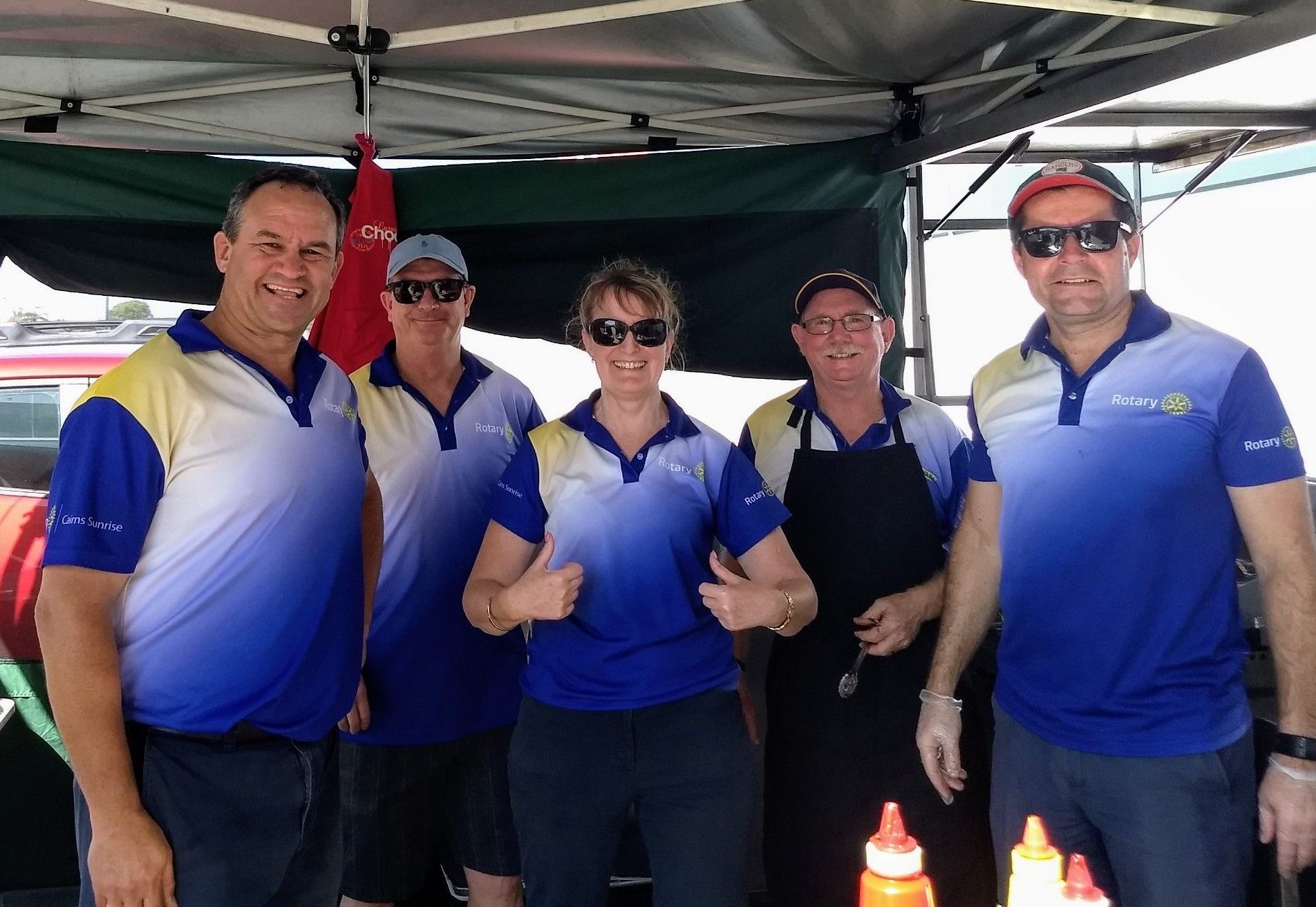 "The reputation of Rotarians world wide is that of People of Action—we get things done following a high ethical & moral code.  Rotarians are viewed with great respect by Business, Government & the Public."
"We are all one world.  There is a real need for people to come together for the good of the whole.  Rotary provides ordinary people the opportunity to achieve extraordinary things."
"The things we do in the Cairns community, Australia & Abroad makes Rotary the ideal partner for business managers looking to enhance their corporate community spirit."
See About Us for our news, meetings & events calendar, & so much more – you'll discover we are a mix of all ages offering fantastic business networking, social and community opportunities…  oh and loads of fun to boot !!
We are thrilled to be entrusted with organising and promoting Palm Cove Markets.  We see a bright future for the Markets and a fantastic opportunity for us to share the success in our community centred activities.
Check out the PCM website, Facebook & Instagram pages for all the news.
You'll find us 5:30 pm for Business Networking on Monday evenings with drinks and snacks at Dundees on the Waterfront
... and at 7:00 am on Tuesday Mornings with breakfast by Guyala Cafe at Spinal Life Healthy Living Centre
…mostly, BUT sometimes we have joint meetings, sometimes we visit business premises, sometimes we are off running projects, and sometimes we go on holidays.
It's always best to check our calendar in About Us